[ad_1]

Japan Consulate General organizes ODA Press Tour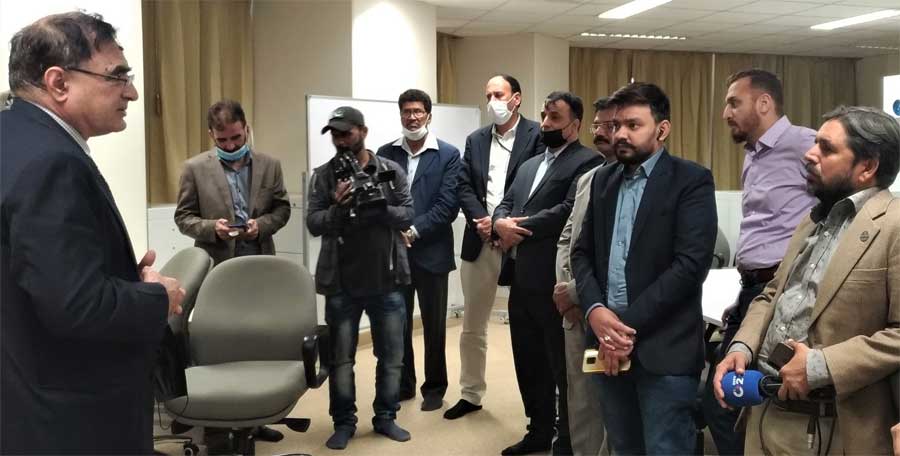 The Consulate General of Japan in Karachi organised the ODA Press Tour in collaboration with Japan International Cooperation Agency (JICA) during the week, in which a group of journalists from various media houses participated.
The purpose of the ODA Press Tour was to increase the local media's awareness on Japanese Government Assistance Projects and its initiatives in Pakistan, thereby informing the people of Pakistan about Japan's contribution towards Pakistan's development in various fields such as education, agriculture and human security.
The journalists, accompanied by both Consulate and JICA staff, undertook a full-day tour, visiting three project sites in Karachi city. The first site visited was the Pakistan Meteorological Department (PMD) Karachi, where the Japanese Grant for "The Project for Installation of Weather Surveillance Radar at Karachi" was implemented.
This entailed the construction of a new meteorological radar tower and the upgrading of its radar system in 2020, the aim of which was improving meteorological observational capacity of the PMD, thereby aiding in the forecasting and early warning of natural disasters such as tropical cyclones and floods.
Indus Hospital, situated in Korangi district, was provided medical equipment including a pediatric ICU bed in 2016 under the Grant Assistant scheme by the Consulate-General of Japan in Karachi. The maternal and child mortality rate has been decreasing in Pakistan in recent years, but the uptrend is still very slow. This project provided equipment for pregnant women and children who require advanced medical facilities.
In tandem with JICA's project, media personnel were taken to a school in Mehran Town, Korangi district. Under "Advancing Quality Alternative Learning Project (AQAL)-II", JICA developed an Accelerated Learning Program (ALP) with the Sindh School Education and Literacy Department to fulfill the needs of out-of-school children and youths.
In cooperation with the NGO World Foundation, JICA implements its ALP program in economically vulnerable areas.
Eatachi and bSecure in new partnership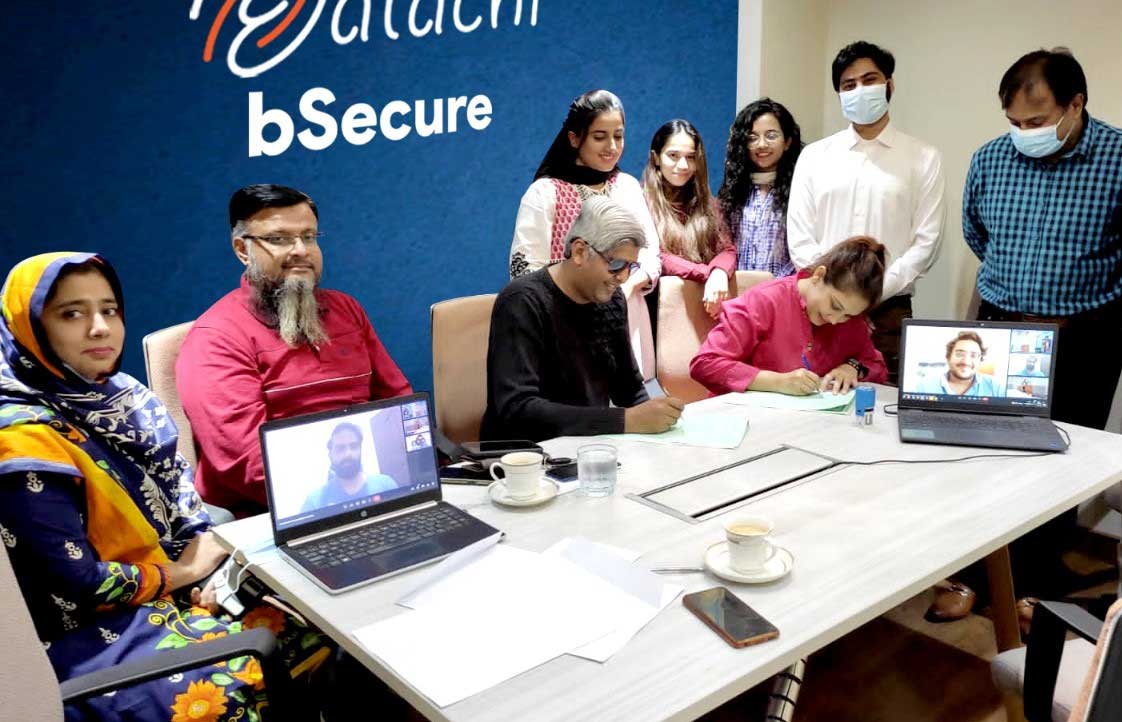 Online Ordering Systems for the Food and Beverage Industry, Eatachi, announced expanded integration with the leading payment gateway enabler bSecure during the reported week.
Together Eatachi and bSecure will offer increased capabilities for the Eatachi platform. As restaurants and eateries look to facilitate food enthusiasts by providing online payment options, integration with bSecure will help the Food and Beverage industry access fully deployed ordering systems in a matter of minutes.
COVID-19 and the lockdowns that followed have altered consumer behaviors radically. These changes have increased online ordering by 200% in the past 2 years. By paying online, people at home feel more comfortable and safer during the pandemic, and this capability also insures businesses from order to delivery.
Eatachi aims to simplify automation and make it more accessible for the local Food and Beverage Industry. With Eatachi, businesses around the world can enable a fully deployed Online Ordering for their business in less than 3 minutes without bearing any Hosting/ Domain Charges, Setup Costs, Monthly Charges or Commission charges. The signing ceremony for the new partnership occurred in the bSecure office at Forum Karachi.
'A Taste of Pakistan in Fusion' launched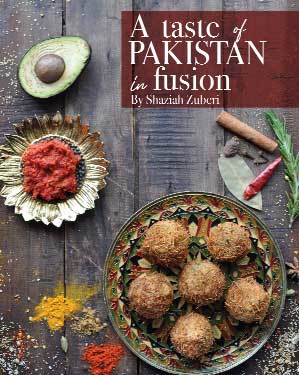 A beautifully photographed book, 'A Taste of Pakistan in Fusion', authored by food blogger Shaziah Zuberi was launched at Karachi during the reported week.
The book carries unique original fusion recipes with a Pakistani theme. It is an effort to open doors, build bridges, and deepen relationships between Pakistan and the outside world through the "art" of fusion food. It melds the author's authentic Pakistani heritage with a celebration of global diversity.
The cookbook and its recipes are a unique expression of cultural and culinary blending. The author has painstakingly experimented with a variety of ingredients to make customized recipes.
Shaziah Zuberi has contributed blogs to various English media of Pakistan. She also contributed to a cookbook authored by Shanaz Ramzi titled 'Food Prints'.
She currently resides in the US, where she practices her culinary skills by creating innovative recipes and shares them on her website and on Instagram and Twitter, to spread the joy of her inspirational cooking.
Speaking about her inspiration behind writing the book, Zuberi says, "I have always been fond of cooking, having learnt from the best – my mother, who was meticulous and imaginative – and living abroad for the past many years since I got married".
[ad_2]

Source link