[ad_1]

Chairman PCB Ramiz Raja visits Naya Nazimabad

A Memorandum of Understanding between Pakistan Cricket Board (PCB) and Naya Nazimabad was signed during the reported week. Chairman PCB Ramiz Raja visited Naya Nazimabad to survey the Cricket Stadium where a drop-in pitch is to be installed.
This partnership is aligned to Chairman PCB's vision of improving the quality of pitches across Pakistan and Arif Habib Group's vision of contributing to the improvement of facilities and availability opportunities of opportunities to budding cricketers.
Ramiz Raja, Chairman, PCB, concluding his visit of the cricket stadium and Gymkhana observed, "I am amazed at the brilliance of the facilities available at Naya Nazimabad that will go such a long way in uplifting not just the game of Cricket but also other sports. We have decided to assign a technical team to Naya Nazimabad Cricket Stadium which will work very closely with the Management to upgrade the stadium making it ready to host exciting domestic and international cricket games."
Once the upgradation is complete, the PCB will host and organise domestic matches at the Naya Nazimabad Stadium including Under-19 and women's matches while practice sessions and exhibition matches for the HBL Pakistan Super League franchises can also be staged at the stadium from the 2023 edition onwards.
Arif Habib, Chairman, Naya Nazimabad said, "With the ever-growing demand for cricket in the country and the improvement in the security situation, foreign cricketers are comfortable touring Pakistan, many of whom have already have visited Naya Nazimabad. We look forward to working with PCB to revive Pakistani's cricket greatness, glimpses of which we have seen recently."
PLUS, Free Legal Help Desk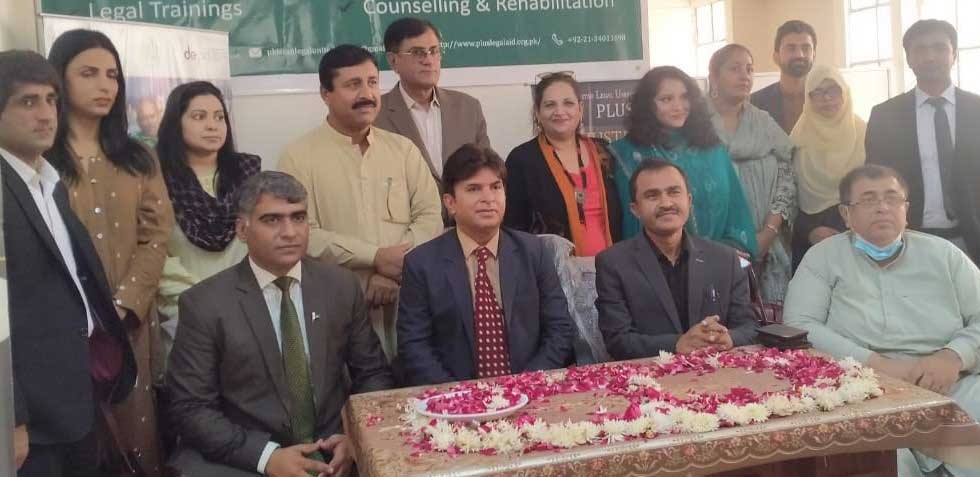 Pakistan Legal United Society (PLUS) with Collaboration of Department of Empowerment of Persons with Disabilities (DEPD), Government of Sindh established Free Legal Help Desk at Vocational Training Centre, Gulistan-e-Johar Karachi for disabled persons, during the week. PLUS legal aid team will visit at training center on weekly basis and provide their services including Legal Advices, Legal Awareness, Legal Training, Counselling, Rehabilitation and representation in courts.
Akhter Hussain Bugti, Secretary and Director General Ghulam Nabi Nizamani, Altaf Hussain Khoso Chairman PLUS, Rizwana Patel Executive Director PLUS inaugurated it at a ceremony by cutting the ribbon,
The entire staff of PLUS, DEPD, Civil Society, Media Persons were present on the occasion. Secretary Akhter Hussain Bugti stated that it's a great initiative by PLUS to help needy people and we appreciated PLUS and our department will fully support to PLUS.
Sinf-e-Aahan sung by Zeb Bangash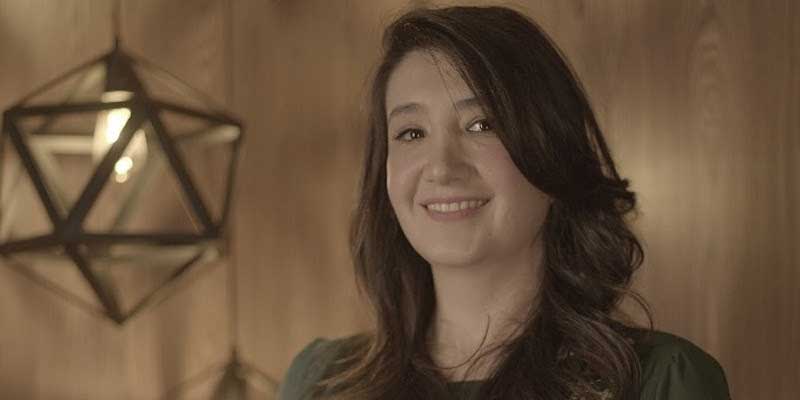 The original soundtrack for drama serial directed by film & TV director Nadeem Baig, 'Sinf-e-Aahan' sung by the talented and renowned Zeb Bangash.
The soundtrack has been composed by Asim Azhar and Hassan Ali Hashmi and is performed by Zeb Bangash along with Asim Azhar. The music for the track has been composed by Qasim Azhar. The song goes with the storyline of 5 young women played by Sajal Aly, Yumna Zaidi, Kubra Khan, Syra Yousuf & Ramsha Khan and their individual journey to becoming officials in the Pakistan Army.
"I feel honoured to be a part of this soundtrack with such a talented team behind it," commented Zeb Bangash. "It's an empowering and melodious track that depicts the struggle and bravery of the women of steel in the show."
Zeb Bangash, is a renowned Pakistani singer and composer. The talented singer has appeared in five seasons of Coke Studio since 2009, giving us landmark hits like Aja Re More Saiyyan, Roshe, Dilruba Na Raazi and Chal Diye. Since then, Zeb has performed songs across borders as well including her solo song 'Ajnabi' in the Bollywood film Madras Cafe 'Sooha Saha' in Highway and 'Haminastu' in Fitoor.
Back home she has lent her voice for iconic hits like 'Sambhal Sambhal' from Verna, 'Bekaraan' from Superstar and 'Moray Saiyyan' from 'Parey Hutt Love' as well as the multiple award winning OST for the drama serial 'Diyare Dil'.
[ad_2]

Source link