[ad_1]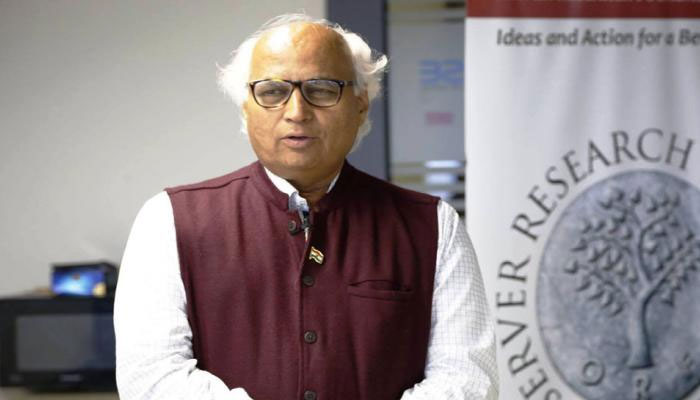 Special Report
KARACHI: Sudheendra Kulkarni Renowned Scholar from India has joined Karachi Editors Club (KEC) Committee on "Silk Road Media Corridor (SRMC)" on the request of Manzar Naqvi Convener SRMC.
KEC has formed this Committee to promote Belt & Road Initiatives and CPEC and counter the negative propaganda against the Chinese initiatives for world economic developments and connectivity. Kulkarni in his consent message said that he support this worthy initiative. He will continue to champion the cause of India joining BRI and CPEC.
Kulkarni is advocating Belt and Road Initiatives in India since long and wish India may join this amazing vision of President Xi Jinping for the regional development and connectivity. Sudheendra Kulkarni had been also floated an idea of "New South Asia Powered by China, Pakistan and India" in his address at Renmin University Beijing in 2018 which was held in connection with 5th anniversary of B&R.
Kulkarni is the Chairman Observer Research Foundation Mumbai, a socio-political activist and senior Journalist/columnist of India. Author of 'Music of the Spinning Wheel: Mahatma Gandhi's Manifesto for the Internet Age' (724 pages, Published in 2012).
On 12 October 2015, Kulkarni was attacked by Shiv Sena activists for organising a book launch for former Pakistan foreign minister Khurshid Mahmud Kasuri. The Sena alleged that Kulkarni had disrespected Indian soldiers by sharing a stage with Kasuri, and his attackers blackened his face and clothes with black paint. Following the attack, Kulkarni continued with the book launch with his blackened face and clothes.
Mubasher Mir President KEC welcomed Kulkarni on joining SRMC to promote BRI & CPEC for the world economic development and connectivity.
[ad_2]

Source link