Goa always remains on top of all the tourist destinations when you plan a vacation as a solo traveller or with friends or family. This smallest state in Goa is having multiple things to offer for every type of traveller irrespective of their age.
If you are planning a trip to Goa with your family and are confused about whether your kids could be able to enjoy Goa vacations or not as everywhere on the internet, you find that Goa is famous for getting booze and its nightlife. This is not fully true as you can enjoy it here to the fullest along with your kids and can make the best memories of a lifetime.
In this blog, we will explore some of the affordable things to do with kids in Goa. We ensure you that after knowing these things, you will not give a second thought while planning your next vacation to Goa with your kids.
    |Contact us for more information: +918830203971
Visit a Spice Plantation With Your Kids
Give your family a tour of the Sahakari Spice Farm in Ponda to add some spice to your Goa holiday. Various spices, fruits, medicinal plants, and trees can be found on the 130 acres of lush green plantation.
As you pass rows of ginger, cardamom, nutmeg, and turmeric, let the perfume of the spices engulf you. In the farm's rustic café, conclude your trip with a delectable dinner.
Activities to Enjoy: With Kids, you can enjoy an elephant ride. Also, you can witness cultural performances at the venue.
Visit Bhagwan Mahavir Wildlife Sanctuary
The Bhagwan Mahavir Wildlife Sanctuary, commonly known as the Mollem National Park, is located in Mollem and is tucked away in the Western Ghats. Sambar, Leopards, Spotted Deer, Slender Toris, Jungle Cats, Elephants, Malayan Giant Squirrels, Pythons, and Cobras live in this 240 sq km refuge.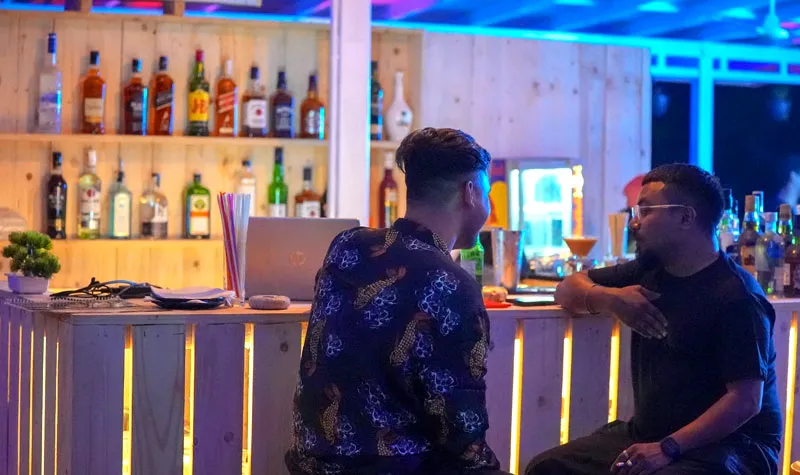 The sanctuary also includes the well-known Dudhsagar Falls. For visitors eager to explore the National Park, the Directorate of Tourism offers cosy cabins.
Activities to Enjoy: Enjoy Jeep Jungle Safari with your kids to explore the rich wildlife of the sanctuary.
Spend a Day at Waterparks
While Goa has many beaches, you may also take your kid to one of the popular water parks, which promises enjoyment for both of you. Splashdown in Arpora and Blue Whale Water Park, which is close to the Royal Goan Beach Club, are the two most well-known water parks in Goa. If you wish to, check out the numerous pools, water slides, or dance floor.
Activities to Enjoy: Your kids can enjoy different fun rides in the waterpark.
Stay at Anjoned Cafe and Hostel in Anjuna
Enjoy Birdwatching
It is one of the best things to do with Kids in Goa. People typically picture late-night parties and beaches when they think of Goa. People frequently are unaware that the area is a sanctuary for wildlife aficionados in addition to birdwatchers.
If you belong to this group, go to one of Goa's many bird-watching locations. Some of the most well-known birding locations include the Dr Salim Ali Bird Sanctuary, Chorao Island, Carambolim Lake, and Socorro Plateau in North Goa.
Activities: Explore the different species of migratory birds and enjoy some moments with mother nature.
Experience Some Experience While Snorkelling
There are a lot of agents who arrange snorkelling excursions. Choose a licenced diver who can provide you with instruction in underwater navigation. Check with your organiser before you engage in the activity because there is a minimum age requirement for kids.
It is recommended that snorkelling should be done by a child who is at least 8 years old. The minimum recommended age for diving is at least 12 years old.
Activities to Enjoy: Your kid can get the adventurous experience of exploring marine life from the water's surface.
Spend a Beautiful Evening on a Cruise With Your Family
If you want to enjoy a party with your family members, spending an evening on a cruise can be one of the preferred things to do with the family in Goa.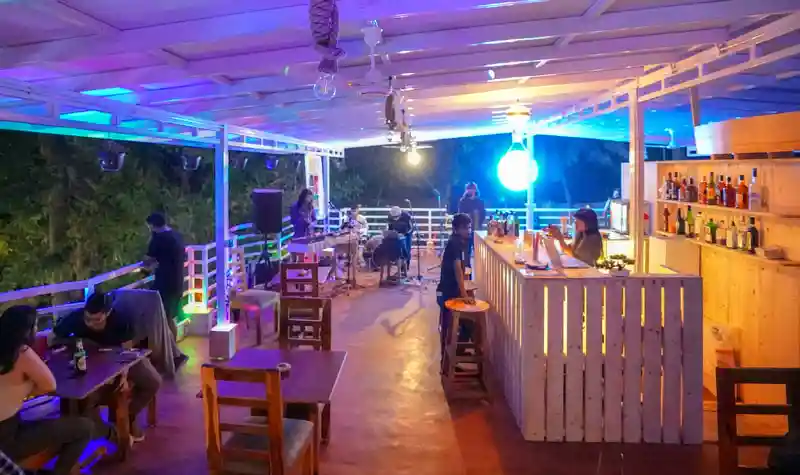 You must take one of the more well-known cruises on the Mandovi river if you prefer to stay above water and want to get a soothing place to relax as well as enjoy. A family can spend some quality time together on a cruise, which departs in the evening.
Activities to Enjoy: You and your kids can play numerous board games, enjoy cultural programs and last but not least can satisfy your appetite with yummy snacks.
Shopping in Local Markets
Whenever you go to a new place, as a tourist you must be willing to visit the local market to buy some of the authentic things of that location. If you are in Goa, we suggest you visit the Anjuna Flee Market and other weekly & night markets.
Goa's market will provide you and your kids the opportunity to buy different types of clothes and accessories at reasonable costs, whether they are shopping for trendy beachwear and shoes or spices and dried fruits.
Activities to Enjoy: Your kids can get fascinated by different things such as toys and footwear & you can buy them as per their preference.
Visit Some Child-Friendly Beaches
There are various beaches in Goa where you can enjoy with your family. However, there are some Kid-friendly beaches in North Goa where you can take your child and will not be having any major concerns about their safety.
Every child adores the beach because it allows them to build innumerable sand castles, chase after little crabs, collect seashells, and play in the water. To give your child a true flavour of the visual treat of Goa, attempt to visit some more undiscovered Goa beaches, such as Agonda beach, Palolem beach, Cola beach, Sinquerim beach, and Morjim beach, Anjuna beach in addition to the well-known Goa beaches like Baga and Calangute.
Final Words
Now you must be clear about the things to do near Anjuna Beach North Goa with Kids. You must be excited to plan a trip to North Goa along with your family anytime soon. However, if you are looking for a budget-friendly place to stay in Goa, we can recommend you this one.
The majority of the above activities we listed can be enjoyed in the vicinity of North Goa hence, we recommend you choose a place to stay in North Goa so that you can access all these things without travelling much.
Anjoned Hostels & Cafe is one of the best places to stay near Anjuna that offers dormitories, private rooms and family rooms as the option of accommodation that you can choose as per your requirements. This is a pocket-friendly hostel in North Goa and we ensure you that this property offers the best hospitality services to its guest which would add some more shining stars to the Goa vacations with your family and kids.
So pack your bag and spend some quality time with your kids while enjoying all the above-mentioned activities to make unforgettable memories for a lifetime.
     |Contact us: +918830203971