[ad_1]

Regular GPOD writer Cherry Ong has been sharing some of the incredible gardens she visited this year.
In August of this year, I had the opportunity to visit some gardens on Vancouver Island.One of them is Milner Gardens, An impressive natural manor garden.
This garden has a different flavor from the usual flowering gardens we see. I think all avid gardeners will love and appreciate its personality.
The history of the garden
According to the park website, This garden was originally the estate of the Milner family and was purchased by Ray Milner in 1939 to escape his work in Alberta. His second wife, Veronica Milner, was a British nobleman and was related to figures such as Winston Churchill and Diana, Princess of Wales. She is also an artist and a passionate gardener. Veronica helped shape the manor's garden and added many rare and unusual trees that she and her husband had collected when traveling abroad. The Milners call their estate "long distance." After being acquired by Vancouver Island University in 1996, it was renamed Milner Gardens.
The building is almost completely covered by Boston ivy (Patnosis Tricuspid valve, Area 4–8).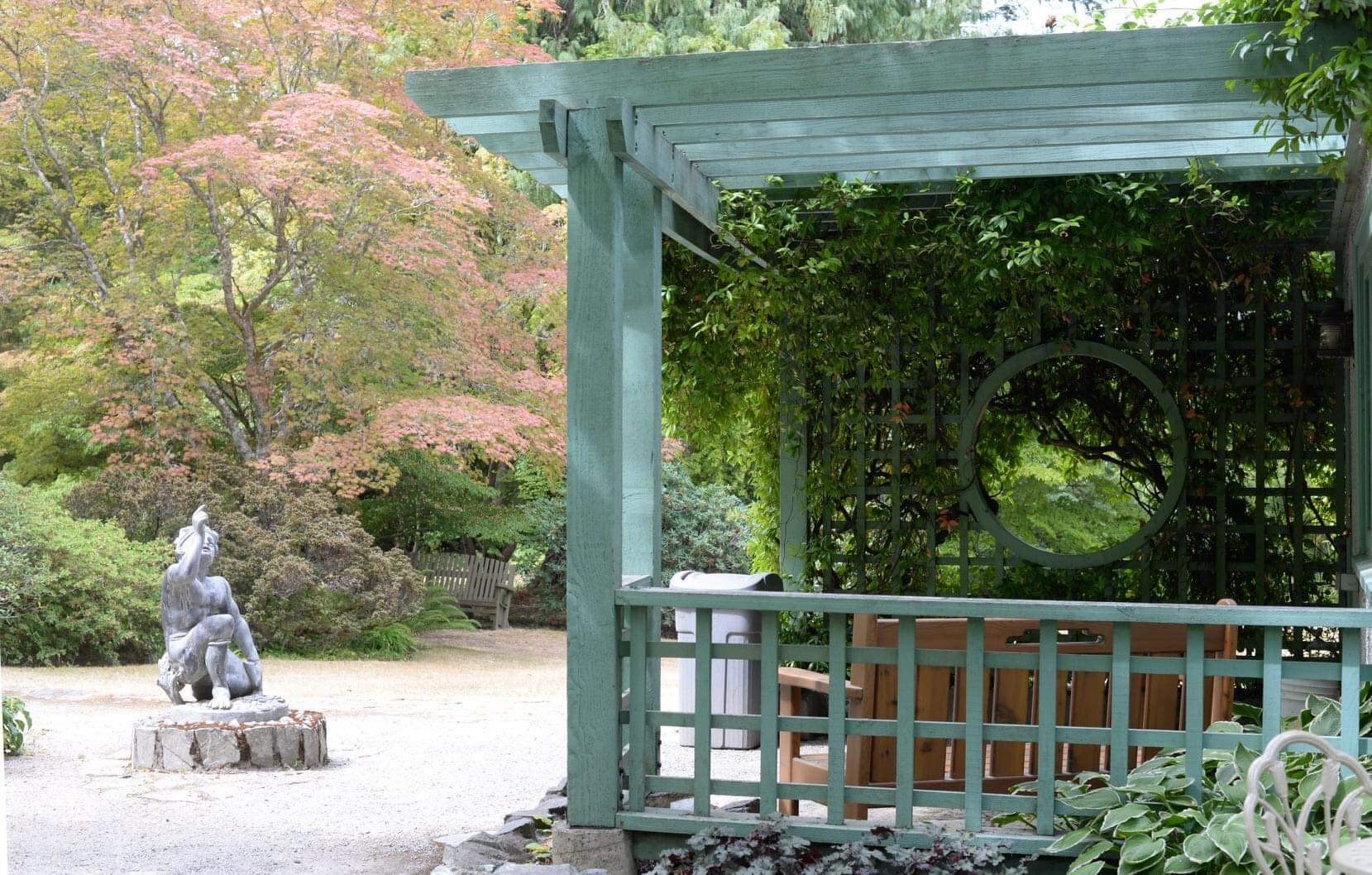 The garden structure and benches provide a place to sit and admire the sculptures and distant trees.
I like to see the hint of the garden through this opening in the structure, vine.
Green, green, and more greens. No flowers are needed here-this is a very soothing space.
There are also some very incredible views.I like this The garden is now open to the public So everyone can enjoy it.
Heron statue in lush green space
The building was almost swallowed in bloom Hydrangea (Hydrangea Big leaf, Area 5-9).
Even a rear corner greenhouse Potted flowers are beautiful.
The wide steps invite you to explore the garden in the distance.
Completely still, mirror-like water reflecting Mimosa tree (Albizia Julie Brisin, Districts 6-9) in full bloom.
Do you have a garden you want to share?
Do you have any photos to share? We would love to see your garden, the specific plant series you like, or the wonderful garden you have the opportunity to visit!
Submit and send 5-10 photos to [email protected]nton.com And some information about the plants in the photo and where the photo was taken. We would love to know where you are, how long you have been in gardening, the success you are proud of, the lessons you learned from it, your hope for the future, your favorite plants or interesting stories in your garden.
If you want to send photos to GPOD mailbox That's fine.
Do you have a cell phone?Tag your photo Facebook, Instagram or Twitter With #FineGardening!
You don't have to be a professional garden photographer – check out our Garden photography skills!
Have you received GPOD via email? Register here.


[ad_2]

Source link