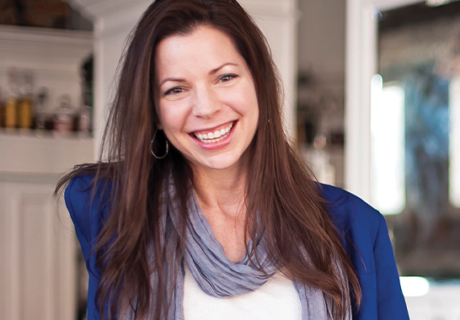 As an educated linguist, Kate O'Neill has learned more than a dozen languages. Now, as the founder and CEO of KO Insights, a strategic consulting and consulting company dedicated to improving the human experience on a large scale, she spends most of her time talking about "technology" with industry, business, and civic leaders to help build data-based Leading technology-driven human experience. On Sunday, October 24, she will kick off the 2021 HCD Expo with a keynote speech "A Future So Bright".Here, O'Neill answered a few questions Healthcare design Regarding her job, the ongoing digital transformation of the healthcare industry, and what moment last year gave her hope.
Healthcare design: Describe your work in 10 words or less.
Kate O'Neill: I want to say something like "tweets about robots", but I will provide "help humans prepare for the future of large-scale changes."
You have a new book published, "Such a Bright Future: How Strategic Optimism can restore our humanity and save the world." How would you define strategic optimism?
Strategic optimism means conceiving the best results and knowing that by acknowledging that these results are possible, we are morally obligated to pursue them. It is both a model and a way of thinking. It requires a full and bold recognition of where we are, what we need to do about it, and what the best possible outcome is. Then it needs to make a commitment, while mitigating the risks and hazards we have identified, and work as hard as possible through careful planning and adjustment of resources to achieve the best possible results. The difference with this approach is that we often avoid what we think is the best result, and in the end will fully express our caution, not our hope. This limits our initial progress and means that we are often the destroyers of our own greatest chances of success.
At the human level, what do you think we are most worried about the increased use of technology and data?
When asked about future technology, many people will talk about their fear of robotic uprisings (especially when those new acrobatic robotic videos spread), but in the short term, this is not what most people really emphasize. They are more worried about what they see as the more imminent threat of technology: radical changes, such as jobs being replaced and replaced, but they are also more and more worried about being overwhelmed by technological changes that they can't keep up with, and perhaps their sense of existence is soulless. Surrounded by automation, it eliminates human warmth and connection. Most of these fears stem from similar conflicts—there is a disconnect between technological experience and the most basic human feelings. I don't think disconnection is real in every situation, but it is perceivable. It deepens the appeal to experience creators to ensure that they consider human needs and human meaning in the process of constructing large-scale interactions.
How can the COVID-19 pandemic accelerate the need to consider the challenges we will face in the future, and where should our focus be?
In fact, due to the pandemic, the digital transformation of many industries is happening at a faster rate. In the field of healthcare, this pandemic has forced a lot of discussions on the availability, coverage, and trustworthy information of care. It also gives us a glimpse of the future of increased digital and hybrid medical services, and the need to design better experiences around that future. But this also indicates that we will face some public health problems accelerated by climate change. The improvements we make may affect how we simultaneously care for a large number of people affected by similar problems, whether it is infectious viruses, wildfire smoke inhalation, moldy floods, or any other problem. This is an arduous but important task, which is both urgent and ongoing.
What do you think is an emerging technology trend that the healthcare design industry should pay attention to?
I'm very excited about augmented reality (AR), which is a technology similar to virtual reality (VR), but VR usually requires headsets or other fully immersive devices, and AR can provide multiple layers through phone screens or other devices Contextual meaning. I can envision great applications in healthcare experience design, such as helping patients experience the life cycle, enabling people to better visualize their underlying anatomy to understand injuries or new treatment plans. In the experience of nursing staff, AR can help reduce stress and fatigue by providing timely information; and AR can benefit the experience of medical providers in patient interaction and outside of patient interaction. It feels like a meaningful experience revolution that is about to happen.
Looking back on the past year, what makes you full of hope for the future?
How many people—in how many ways—have different views on the needs of others and try to change their decisions for the benefit of others. Obviously, not in all cases, and it may not help much. But in most of the population, people really think about how their daily behavior will affect others and change their lives accordingly. For me, this shows a great possibility, allowing us to understand that everything is interconnected, and our future is closely related to each other's future.