Today Susius is sharing a friend's beautiful garden.
I want to share the beautiful garden of my neighbor and friend Dana Kline. I spent a day in her garden with her and her dog Hadley and thought it would be fun to share my photos with other gardeners in the daily garden photos! Dana's garden is located in the historic Schenley Farms community (Zone 6b) in the Oakland area of ​​Pittsburgh. She started to build this garden in 2004, and it changes constantly with the seasons. These photos are of July, and you can imagine that spring, autumn and even winter have their own seasonal highlights.
Dana is at the gate of the garden, a huge trumpet vine (Campsis Free radicals, Area 4-9) Arched crown of the head.
Look down the path leading to the garden, Smooth hydrangea (Hydrangea arbor, Area 3-9) Arrange to the right along the path. I like the lushness and fullness of plants.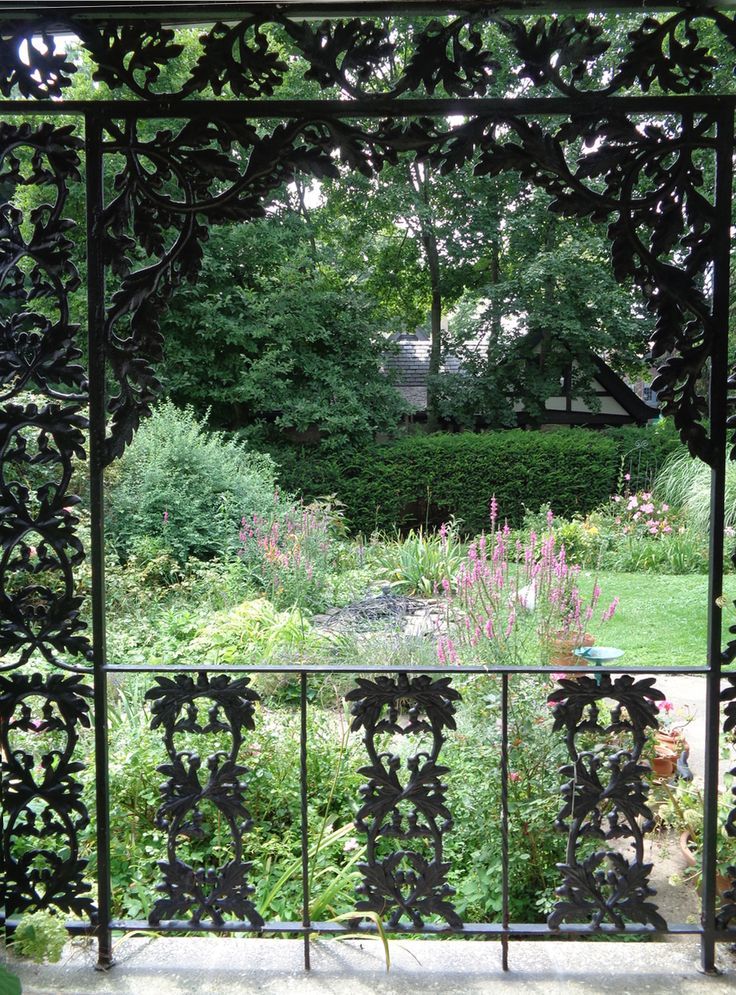 The garden view from the terrace is perfectly outlined by the stunning iron art.
Potted Geranium (Geranium Hybrids, zones 9-11 or annual plants) based on architectural works become garden art.
There are beautiful iron art on the garden pond, which can prevent raccoons and pests from entering.
The Hadley dog ​​likes to watch fish and frogs safely on the other side of the iron fence.
The lush garden bed is surrounded by manicured lawns. hedge.
An antique pedestal is the core of the garden.
A beautiful rose shows that the color of the flower changes with age.
Dana and Hadley are enjoying the house and garden.
Do you have a garden you want to share?
Do you have any photos to share? We would love to see your garden, the specific plant series you like, or the wonderful garden you have the opportunity to visit!
Submit and send 5-10 photos to [email protected] And some information about the plants in the photo and where the photo was taken. We would love to know where you are, how long you have been in gardening, the success you are proud of, the lessons you learned from it, your hope for the future, your favorite plants or interesting stories in your garden.
If you want to send photos to GPOD mailbox That's fine.
Do you have a cell phone?Tag your photo Facebook, Instagram Either Twitter With #FineGardening!
You don't have to be a professional garden photographer – check out our Garden photography skills!
Have you received GPOD via email? Register here.
Send our latest tips, how-to articles, and instructional videos to your inbox.